In the previous two weeks the price is in bearish mode without any signs of recovering in the short term. Only a few bullish candles have formed on the downtrend channel support line. But those candles were short lasting and did not have any support on the following candles.
We had one bullish Pin bar on the support level at $1.10755 which was a confluence of support where horizontal support line and downtrend channel are crossing.
And when that confluence was broken the next day, the price fell 200 pips to the strong support level at $1.08846.
This support held the price in the past from falling further down and we have the same scenario now. The price reached the support level and then bounced back up and the price is now between support and resistance line.
We can expect next week to see the price even lower than we have seen this week. And the reason is the situation inside Europe where the Euro currency is losing its strength.
This is visible on the currency strength meter which shows EUR strength is very low. It shows the strength of the Euro that is losing strength against all other currencies.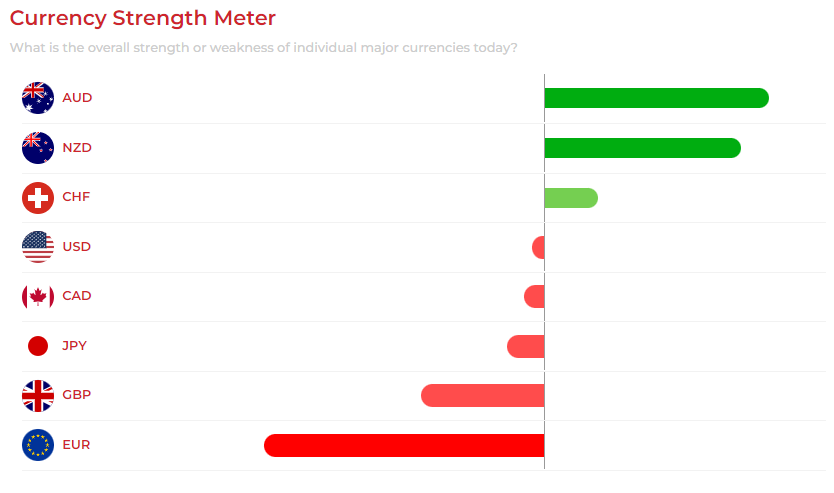 The first obstacle for the price reaching lower levels is $1.08846 support level which was a technical level that held the price in the past.
When the price broke through the support level the next support was at $1.07825. This support was a strong support level for the price in the past. That is why we can expect to find more buyers at that level who will hold the price and try to recover it from low levels.
When the price reaches $1.07825 we can expect the price to retrace and return back to $1.08846. This can be a trading opportunity to watch, but only if there is a bullish price action signal on daily or H4 time frame.
Second level price could reach at the retrace is $1.09860 which is the next resistance for the price.
The next week and all following will be with lots of uncertainty because of the current situation, but we can use technical analysis to predict where the price could move.
Even if the market is in a bearish scenario we could see a bullish reaction on the strong support level. If the price does not retrace from the $1.07825 we could see the price heading down to $1.06736 which is also strong support for the price.
Trading Analysis Bonus
I am sharing trading analysis each week.
It is free and if you want to receive e-mail notification, sign up.