Online Course – Step by Step guide to get started with trading
Where and How to Start Forex Trading
In this course you will be guided step by step
I wanted to make more money additional to my day job
It was a period when the crisis hit the world in 2008/2009 and I was a student in college.
I was working as a student to pay the students costs so I was able to save some money on the side.
I always wanted to read interesting stuff and at that time I was reading how to invest so I can make it to retirement.
And majority advice was to invest in stocks if you are willing to accept higher risk, but if I want to lower the risk I should invest in money or stock and index funds.
So I did  like that.
And it has passed a year or something and I have seen that the money is not rising. My investment is stuck and mostly is in minus because of recession at that time.
So I was not satisfied. I wanted to earn something and if possible to control my investment on a daily basis.
I wanted to have control over my money so I have started to search possible ways how to make money online.
I wanted to find something where I need to learn by myself and to use that knowledge to make money. I wanted to use my skills
And as I was searching I stumbled on the ad about Forex.
And my journey has started.
I Can Make A Lot of Money
What has intrigued me more when I have read about trading on the Forex was that I can make money from anywhere.
I only needed an internet connection and PC or laptop.
And what was good there was no limit to how much I could make. If I am skilled in trading I can make a lot.
Back then as a student working a side job as I was hooked up. I wanted to learn more because I know that this way of making money could help me a lot.
I could stop working as a student and I could pay all the costs by only trading from my computer. My worries about having money and how much I will have would be solved.
And, from there I have started searching for more information.
Where to start
And as I was reading about Forex I had a hard time to find quality information on my language so I can read from the start.
I wanted to learn from someone who knows about Forex so I can have good starting knowledge.
But, there was no information on one place that would guide me step by step what is important to learn.
I have found several websites sharing knowledge, but I could not understand what I need to do to start trading.
I could not find what is the first step to start trading.
 I think you can relate to my situation back then because it is not easy to find good information that will tell you what you need to do.
So, I was trying to find more information and by searching through the Internet I have found more steps on how to start trading.
What to do Now? Where to Look?
So, I needed a broker. I needed a broker to start trading.
Reading information online about trading on the Forex market and about brokers I have found that there are many scam brokers.
It took a while until I learned which broker to use and how to find one.
When I downloaded a trading platform on my PC then the fun started.
A lot of information on the platform I do not know what they are used for.
I did not know where to look. Many windows in front of me with some data changing all the time.
I know I need to find a guide on how to use a trading platform and where to look on the platform if I want to trade.
Basics, Risk, Order Types
As  I moved forward more and more new terms popped out which I did not understand.
Leverage, Lot, Margin, Pip, Pipette, Volume, Equity, Balance, Stop Loss, Take Profit, Pending Order etc…
Well, it was too much for me. Too much information for me as a beginner.
I needed to understand first the basics of how to get around and then move a step forward.
I needed one piece of knowledge at the time and not all at once.
It took years until I understood all those terms in trading. I had no mentor who could guide me and tell me the most important things to watch out for.
But, I can bet you are on the same path. There are a lot of basic terms you should know and it takes time to learn them.
And there is a solution for this kind of problem you are facing right now.
You do not need to do it all by yourself and waste time and time reading and learning hoping you will eventually learn all what is needed.
There are Traders Making Money
It was questionable if the traders make the money by trading on the Forex. I have read a lot of success stories from those who trade on the Forex.
They have earned a lot of money and they do not work for someone, but they work from home a few hours per day or per week.
And they make more than those who work for someone.
So they had flexibility AND high incomes!
If you decide to trade on a daily you can spend an hour or two per day.
If you trade on a weekly basis you can spend an hour or two per week.
It is possible if you know all the terms needed for trading.
But, to get there you need to spend more hours per day and per week until you learn what is needed.
I am here to show you what is that you need to learn.
Can I be One of Those Who Trade From Home
The answer is YES!
But, to get there you need to give yourself in.
You need to have a will, because without a goal to be a trader you cannot succeed.
And to make it easier for you I have prepared what is needed to understand:
What is Trading and How it Works
How to Get Around in Metatrader 4
What Steps to Take to Move Forward
Which Tools to Use to Analyze the Market
What are Basics in Trading
Which Order Types Exist and How to use Them
Calculate Risk on Each Trade
Allow me to guide you step by step to Forex trading.
Introducing…
G – TRADER Online Course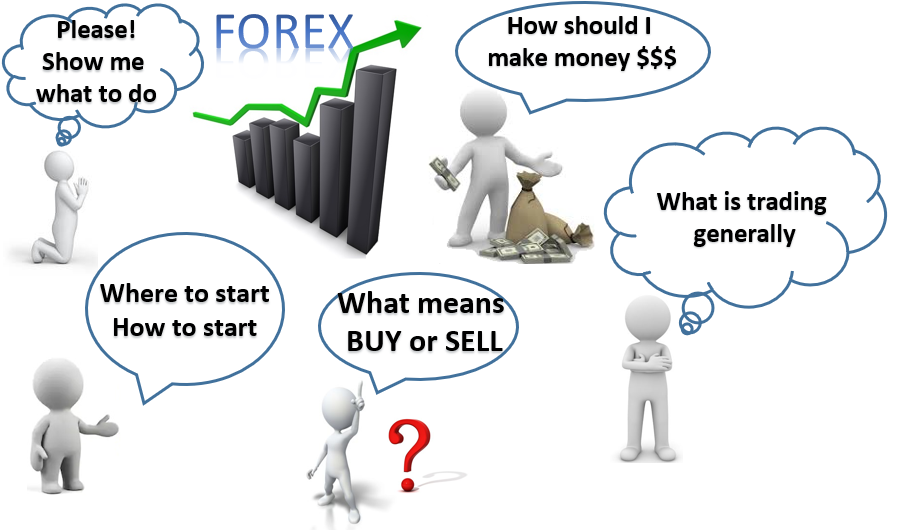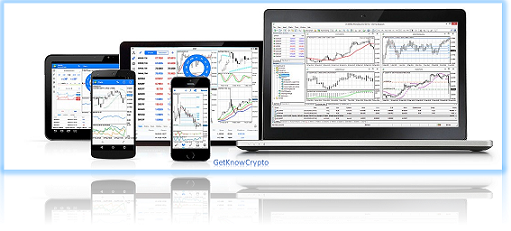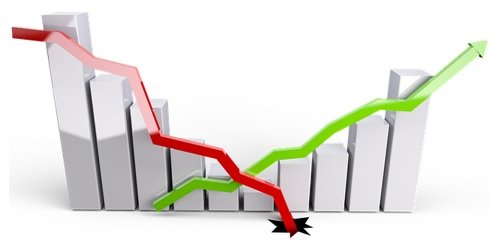 G – TRADER Online Course Will Help You
To Understand What Trading is
You will know what trading means and what is expected from you to do as a trader
To Get Around Trading Platform
How to set trading platform ready for trading and which tools to use in the platform
Understand Trading Basic Terms
Be ready to understand all basic terms used in trading without which you cannot trade
Which Analysis Exist
There are few ways you can analyse the market and predict where the price will move
G – Trader Online Course is a course that gives you tools and guidance you need at the beginning.
What Are Forex Basics
what should I do on Forex
how should I make money
what means BUY or SELL
what is trading generally
where to start
what to read first to understand how trading works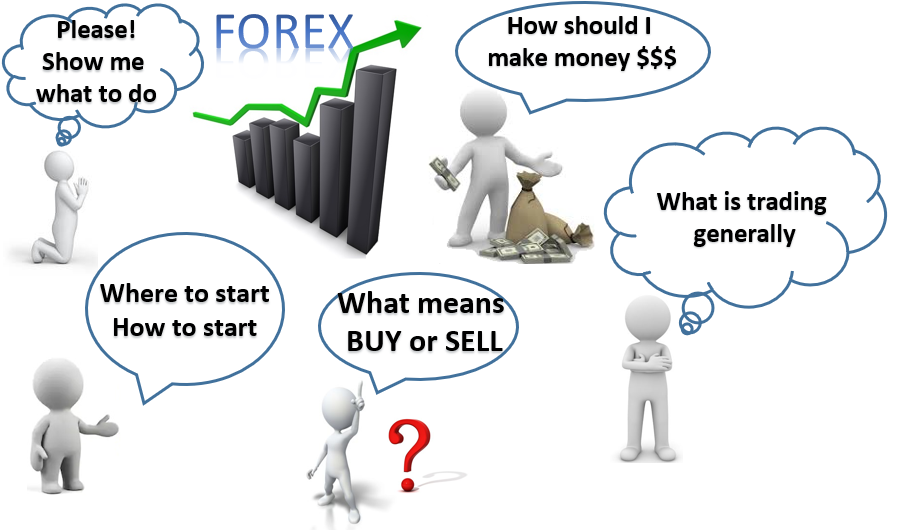 What is Forex Broker
how should I find a broker
why do I need a broker
what is a broker
what he does to me in Forex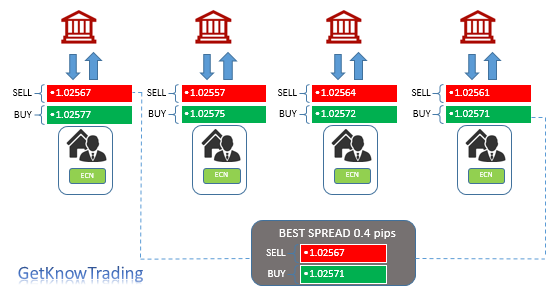 Trading platform
what is trading platform and which one to select
how to get around on the trading platform
where to look first when I open trading platform
which tools do I need and which one I do not need
how to setup trading platform
Trading Account
how to open trading account
which account exist
what is difference between demo and live account
do I need broker for the trading account
how do I log in into the trading account in MT4
how do I close trading account in MT4
Forex Jargon
what is leverage
what is margin
what is free margin
how does the margin works
what is lot
what is equity
Market Analysis
how to analyze the market
how to use chart to make an analysis
when to enter into trade
when to exit the trade
Money Management
what is money management
how to calculate loss
how to calculate profit
Trading Examples
put in the practice what was shown in earlier sections
how the whole process looks like on the live trading examples
What to expect?
Examples on the real trades and on the live charts. With examples you will see how everything works when you start trading
You will know:
what means BUY and SELL
how to open an order
what are the steps to start trading
You will know:
what to look for when you open trading platform
how to use the charts
You will know:
what to do to analyze the market and to open a trade
how to manage loss and take profit levels
G – Trader course is for you if…
You're passionate about using your skills, knowledge

You're tired of the 9-5 grind and want the flexibility and freedom that comes from trading

You're tired of the scammy, get-rich-quick passive income promises that are made by people who know better but aren't give you the whole truth about trading

You're willing to put in the work if it's strategic and fits within your current life schedule

You want to make additional money to your salary
You are not beginner in trading
You know how to use trading platform, what are Forex basics Terms like Leverage, Lot, Margin etc..
You expect a magic pill to make money. This is not rich quick scheme

You expect results without putting in the effort. You have to be passionate about trading and willing to put in the time and follow the steps
G – Trader course is not based on simple empty story
I have made this course with one goal and that is to share my knowledge in the simplest way possible so you can understand it very easily.
Steps are logical and the content follows a logical way for a beginner in trading.It will set ground for you as a trader.
I am not charging it several hundreds dollars $$$
If you think about having a private coaching service I would charge this service at least $200 per hour.
Why?
Because the knowledge you get with me is worth the time you would spend you searching for yourself. If you have will and discipline you can make much more with trading.
But when I decided to package my system into a course that anyone could follow, at their own pace, I wanted to make it as accessible as possible.
And that's why you can get instant access to the entire
G – Trader Online Course

for just one payment of $147.

Click the button to get started today!
Don't forget: it's completely risk free
I've packed a lot into G – Trader Online Course because not only do I want you to learn how to trade and the lifestyle that you deserve but I want to help you so you don't fail at the start.
And to make it a no-brainer deal for you I'm giving you a 14 day 100% money-back guarantee with your purchase of G – Trader Online Course today.
That's right: Go through the course, check out the bonuses, follow the steps, put in the work, and if you don't love it in the first 14 days of your purchase, send me an email and I'll refund you immediately. No questions asked, no hard feelings.

If G – Trader Online Course doesn't work for you, I'd much prefer for you to take your money and invest it where you will be happier and get results. I just want you to unlock your income earning potential!
How to take the course
Trading for Beginners combines 30+ on-demand online lessons
You can start and complete the on-demand elements of the course at any time
Students can take the full course on desktop, mobile, or tablet
You will have lifetime access to the course, so you can come back and refresh your knowledge or attend the live workshop as often as you want
Prerequisites
Just an open mind and a positive attitude
Desire to learn, computer or smartphone or tablet and Internet connection
Who this course is for
Beginners taking their first steps in trading
Competent traders wanting a refresh
Who this course is NOT for
You already know how to trade on the Forex market
You already have trading platform and you understand how to get around in trading platform
You already know what is Margin, Leverage, Lot, Equity, Balance, Stop Loss, Take Profit, Pending Order, Support and Resistance Line, Trendline
Will I be charged anything further when I purchase a course?
No, you will not
You only pay for the courses you order
No automatic renewals, digital certificate costs or any other funny stuff
What payment types do you accept?
We accept PayPal and bank transfer
With over 300 million active accounts worldwide you can be confident that all of your PayPal transaction information is processed securely
If you want to pay with the bank account directly send a message through contact page
What is Your Cancellation Policy?
You can cancel your subscription at any time
There is 14 day refund policy
How will I be charged for access to all of these courses?
You will be charged one time and there will be no other payments afterwards
How do I access my training?
To access the material you need to register on the link provided after which you will need to pay the course
Afterwards you will have access to the training material and you can start learning
Do I get access to all of the training immediately, or is it drip-released?
All training material is available immediately
Will I get new course content?
All new content in the course is free for you
I am complete beginner. I have never looked at a chart before. Is this Course for me?
Yes
I will explain everything from the beginning
By the end of the course you will be ready to make your first trade
How long does the course take to complete
The course lasts around 3 hours and if you take your time to understand and practice what you learn you will need one week to get through the material.
P.S. Don't forget that when you join G – Trader Online Course you are joining risk-free. You have an entire 14 days to watch the course, implement the knowledge, and take action on all that you learned and THEN decide if it's right for you.
P.P.S. Trust me when I say, once you've had a taste of trading wherever you want you will never want to leave trading!
I know what it's like to be scared to try something new – something that might fail. 
It can be scary! But, no worries.
The beauty of G – Trader Online Course is that you can get my step by step guide, learned from a decade of experience, and skip all of the pain and mistakes that I made – and you can do it on the side while keeping your day job!
It couldn't be easier or more convenient!
Do your future self a favor and be brave. Invest in yourself, get the training that is guaranteed and proven, and start trading on your own.
Your life will never be the same!
See you on the inside…
Frano Grgić