This post will help you download Metatrader 4 from IC Markets Forex trading broker website.
I have included images for easier understanding and for easier following.
The only requirement before the next step is that you have registered with IC Markets.
That is important because Metatrader 4 is downloaded from the client area which is only accessible with login details you receive when you register.
If you have not registered with IC Markets then please follow next instructions.
Read more: How to Register and Open IC Markets Account 
After you have registered account with IC Markets you can move to the next step.
As a first step please visit IC Markets website by clicking on the link below which will redirect you to the IC Markets website.
IC Markets Website
When you are on the main website you need to click on the button which is located in the upper right corner.
It is button for accessing Client Area Login from where you will enter into client area.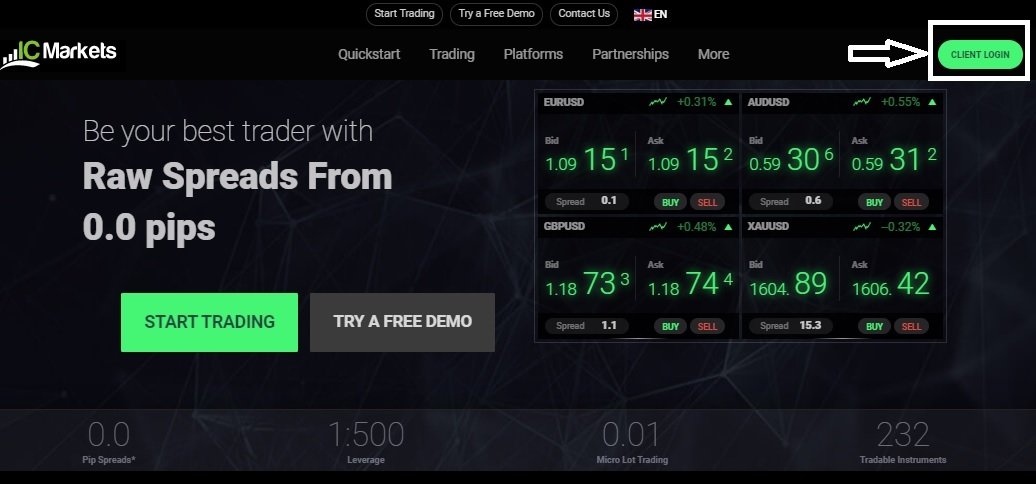 Client Area Login
Here you need to enter login details you have received over e-mail when you have registered with IC Markets.
Username is your e-mail address and password is leter/number combination. Enter your login details and press "Login".
IC Markets Client Area
In the client area you have all what you need for managing trading account.
You need to position yourself to download page so please follow next steps.
On the left side you can see your trading status and above that there are three green buttons.
You need to select right button that says "DOWNLOADS".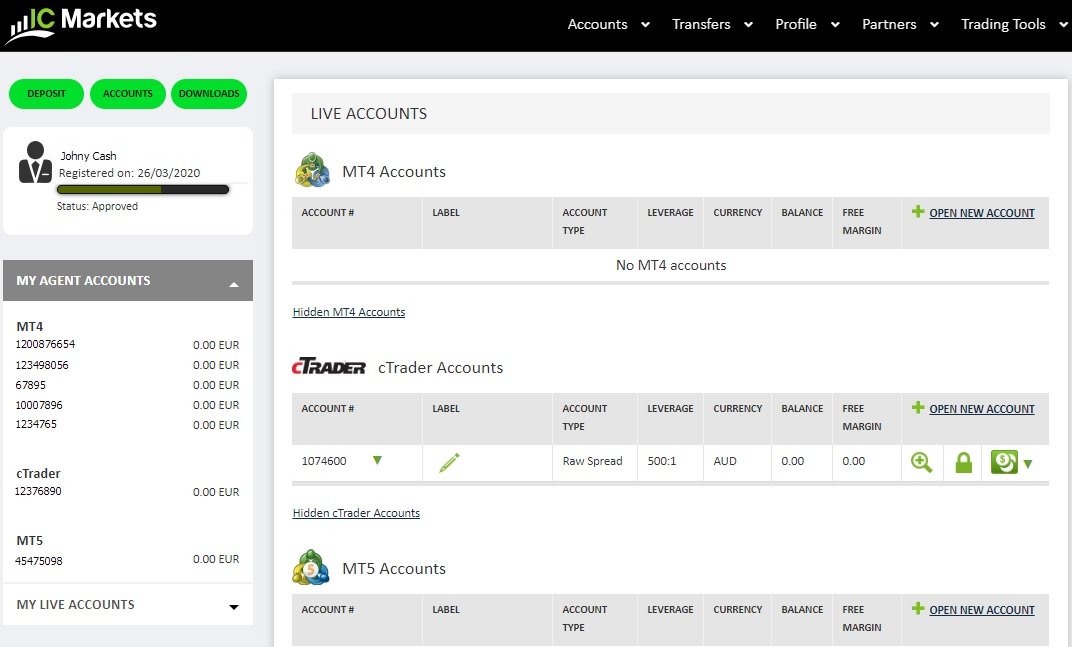 IC Markets Client Area – Downloads
When you position yourself on the downloads page you can see on the right side the list of all trading platform you can download.
This tutorial is for Metatrader 4 so please select Metatrader from the list.
After you select Metatrader 4 you will see button "Download MT4". Please press that button and move to the next step.
Note: if you want to download any other IC Markets trading platform the steps are the same.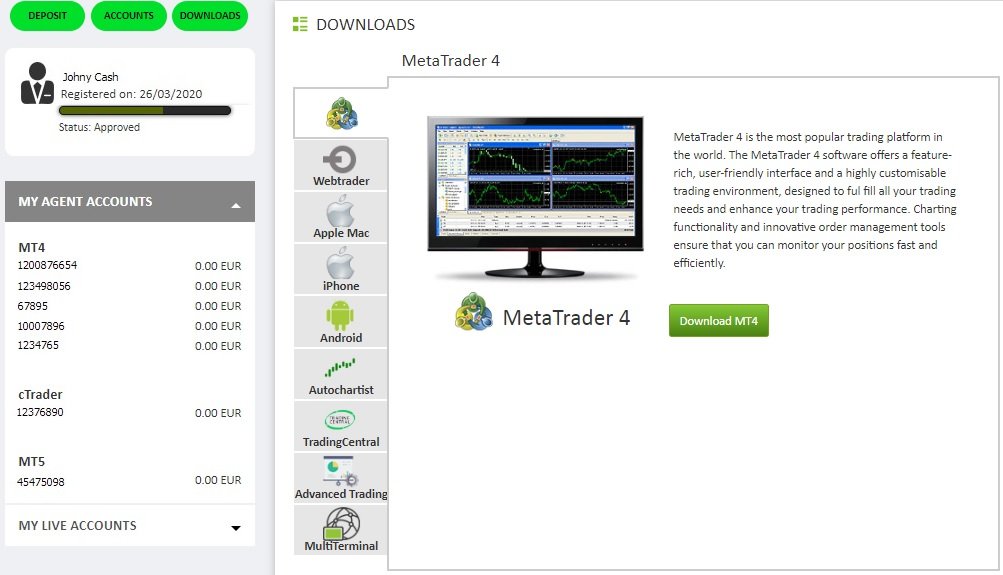 IC Markets Metatrader 4 – Download Step 1
After you have pressed button "Download MT4" you will see the window below which asks you where do you want to save installation package.
You can select any folder on your computer but have in mind that you need to locate it to start installation process.
I have left "Downloads" folder as a folder for downloading installation package.
IC Markets Metatrader 4 – Download Step 2
When the download is finished you need to start installation package.
Locate installation package on your computer and run the "icmarkets4setup".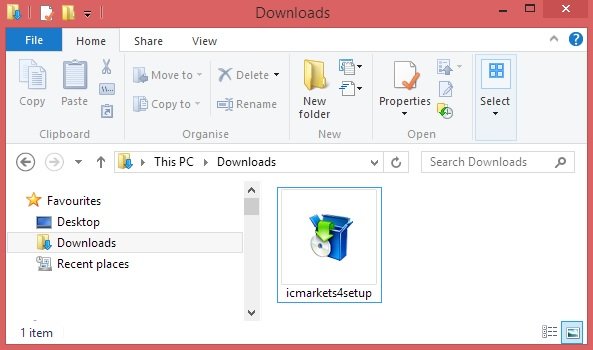 IC Markets Metatrader 4 – Download Step 3
From this step forward you need to press next.
Before pressing next you need to read End-User License Agreement.
IC Markets Metatrader 4 – Download Step 4
Installation process will start and it will take only few seconds.
When installation process is done you will see "Finish" button on the bottom right corner.
IC Markets Metatrader 4 – Download Step 5
When installation is done press "Finish" button and Metatrader 4 trading platform will open automatically.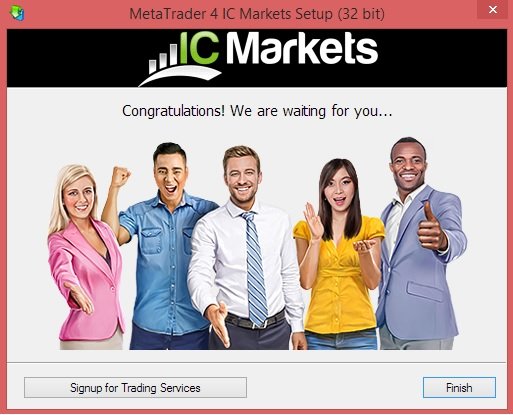 IC Markets Metatrader 4 – Download Step 6
When installation is done Metatrader 4 will open and you will see small window listing all available servers.
Those servers represents server for loging in. Each trading account have its own server.
For example – if you are using demo account you need to login to server for demo accounts.
If you are using MT4 account you need to select server for MT4 accounts.
Which server you should use is listed in the e-mail you have received with MT4 account login details.
Conclusion
Now you have IC Markets Metatrader 4 trading platform. You can now login with your account details and start trading.
If you do not know how to proceed further with account login details you can read instructions how to use Metatrader 4 trading platform.
There you will have steps how to login and how to setup your trading platform for trading.