Master MetaTrader 5 With This Comprehensive Online Course
Ready to harness the full potential of MetaTrader 5, the world's leading trading platform?
This online course is your key to understanding, navigating, and making the most of this powerful tool. Perfect for beginners and traders looking to enhance their skills, this course covers all you need to know about MetaTrader 5.
Why Choose This Course
Experienced Instructor: Learn from a trader who is expert in MetaTrader 5 and its features
Lifetime Access: Once you enroll, you'll have lifetime access to course content and updates
Do You:
Think Metatrader has complex interface
Complex technical jargon
Do not know chart customization
Do not know what is order execution
This course will help you understand how everything works.
What You Will Learn in This Course?
Here are the lessons you will have inside the course:
Lesson 1
Download Metatrader 5
Open Demo Account
If you do not where to start this lesson helps you get the Metatrader on your PC and open demo account which means no cost and nod broker.
Lesson 2
Trading Terminal
Chart Type
Prepare the Chart
Chart Movement
Chart Zoom
Time Frame
Crosshair
Data Window
Full screen Mode
This part of your learning will help you understand what you see on the screen. That means you will learn what are charts, how to modify them and then which tools you can use to manipulate the charts.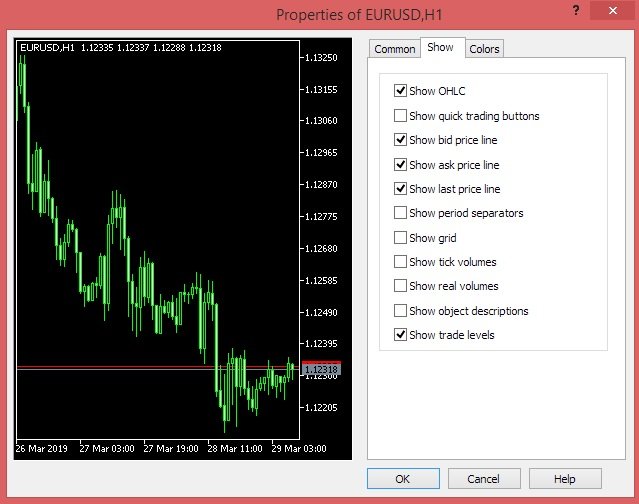 Lesson 3
Templates
Default Template
Toolbar
Market Watch
Navigator Window
Connection
There are additional windows on the screen which you need to use. It is not easy to know which one is for what, but in this section you will understand which ones are for what.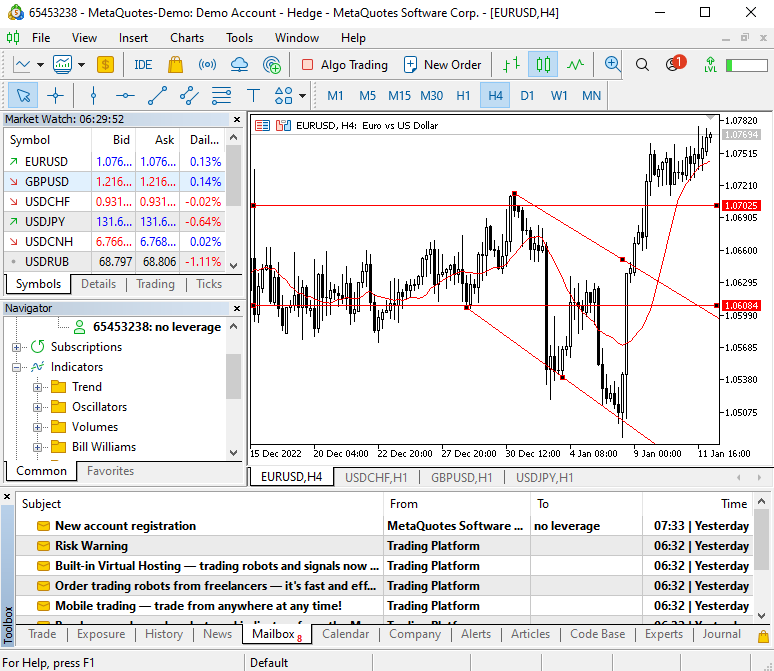 Lesson 4
Horizontal and Vertical Lines
Trendlines
Text Marks
Text Label
Arrows
Shapes
Technical tools are very important in analysing the charts.  You will learn which one are used mostly and how to put them on the chart.
Lesson 5
What are Indicators
Add Indicators
Indicator Type
In trading many indicators are used. You have a place where they are located inside Metatrader. This part will show you all what you need to know about Indicators.
Lesson 6
Terminal Window
One Click Trading
Open an Order
Close an Order
Set a Stop Loss
Set Take Profit
Stop Loss and Take Profit
Modify Stop Loss and Take Profit
Dragging Levels
This section is all about orders. That means where you define how much money you can make on each trade. You will see the process of opening and closing an order.
Enroll Now
Start your journey to mastering MetaTrader 4 today. Sign up for our online course and unlock the full potential of this dynamic trading platform.